Time Access Control Full Automatic Tripod Turnstile
Product Detail
Product Tags
| | |
| --- | --- |
| Model NO. | K1489 |
| Size | 1400x280x980mm |
| Material | 304 stainless steel |
| Pass Width | 550mm |
| Pass Speed | ≦ 35persons/min |
| Work Voltage/Power | DC 24V/35W |
| Input Voltage | 100V~240V |
| Opening Signal | Relay/Dry contact |
| Motor | 20K 30W |
| Response time | 0.2S |
| Emergency | Arm drop down when powered off |
| Working Temperature | -20℃-70℃ |
| Humidity | ≦90%, No condensation |
| User Environment | Indoor and outdoor |
| Applications | Exhibition Center, Scenic spot, Community, School, Amusement park and Railway station, etc |
| Package Details | Packed into wooden cases, 1485x365x1180mm, 70kg |
Brief introduction
Full-automatic tripod turnstile is a kind of 2-way speed access control equipment designed for places with security requirements. It can be easily integrated IC card, ID card, two-dimensional code, fingerprint, face recognition and other identification equipment, can achieve the channel of intelligent, efficient management.Full-automatic tripod turnstiles are fully applicable to a high traffic flow places like school, station, airport,subway ,office building, scenic spot and other places.
Function Features
◀Varied pass mode can be chosen flexibly.
◀Standard signal input port(Relay signal input), can be connected with most of the access control board, fingerprint device and scanner and so on.
◀The turnstile has automatic reset function, if people swipe the authorized card, but don't pass through within the settled time, it need to swipe card again for entry.
◀Card memory function can be set.
◀Arm automatically lock when in forced push without permissions, and automatic reset function.
◀Highlight LED indicator , displaying passing status.
◀When power off or emergency signal input, the arm fall down automatically.
◀Self diagnostic and alarm function for convenient maintenance and use.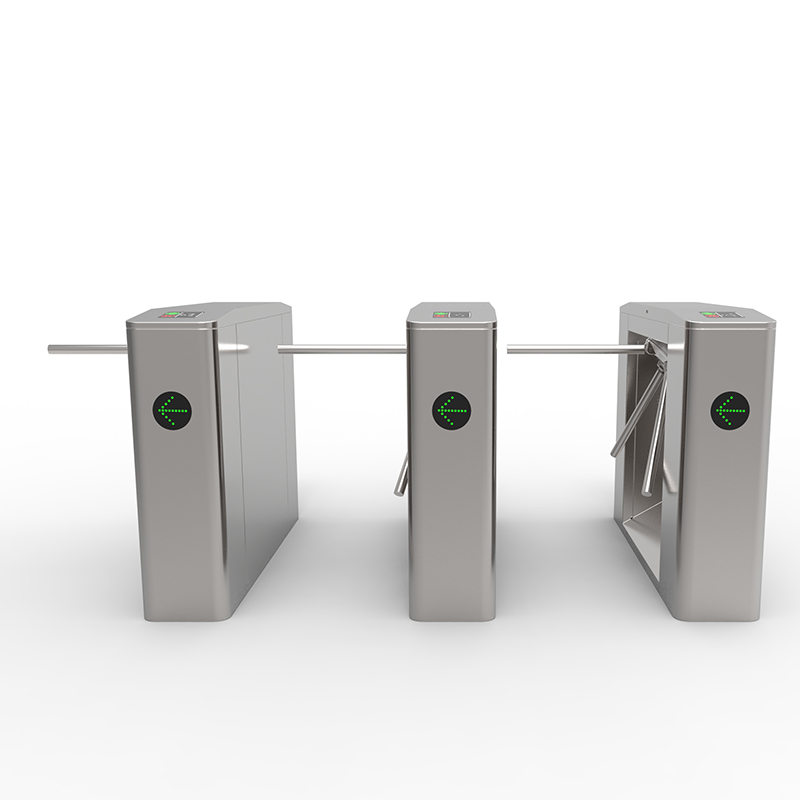 Tripod turnstile drive PCB board
Features:
1. Arrow + three-color light interface
2. Memory mode
3. Multiple traffic modes
4. Dry contact / RS485 opening
5. Support fire signal access
6. Support secondary development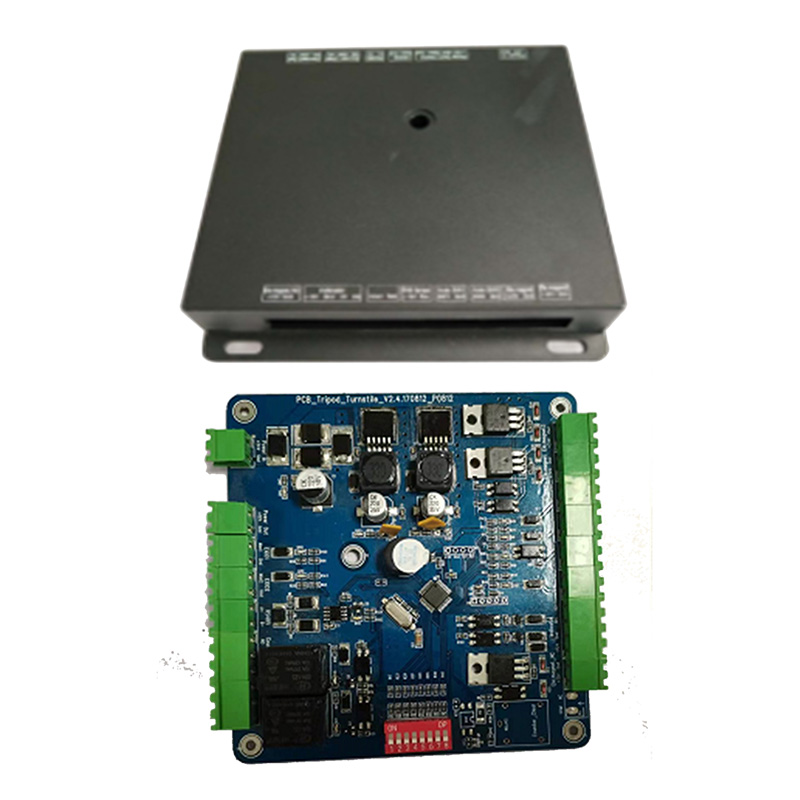 Pedestrian tripod turnstile main board
·Durable Material: Aluminum alloy CNC machining, Anodizing treatment
·Anti-collision & Anti-submarine return: Built-in encoder, clutch, 360° no dead angle detect the machine core state
·Automatic tripods loading: It is driven by a DC brush motor. After power on, the motor automatically rotates to drive the turnplate to rod up without manual operation.
·Long life time: Measured 10 million times
·Disadvantages: The pass width is 550mm only, can't be customized. It's not easy for pedestrians with large luggage or trolleys to pass.
·Applications: tion Center, Scenic spot, Community, School, Amusement park and Railway station, etc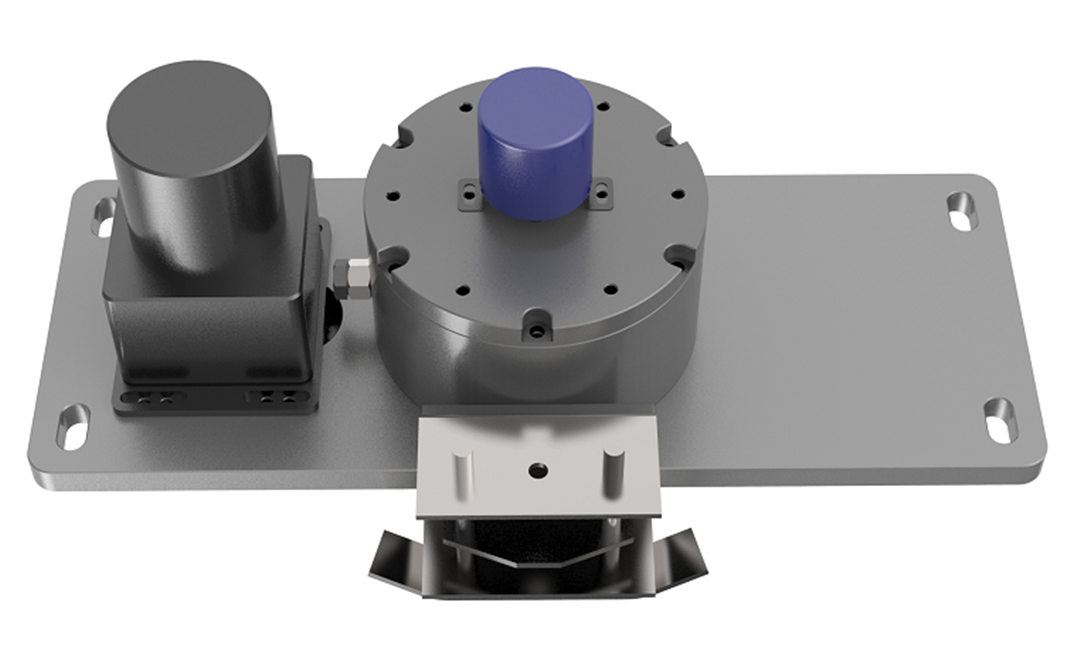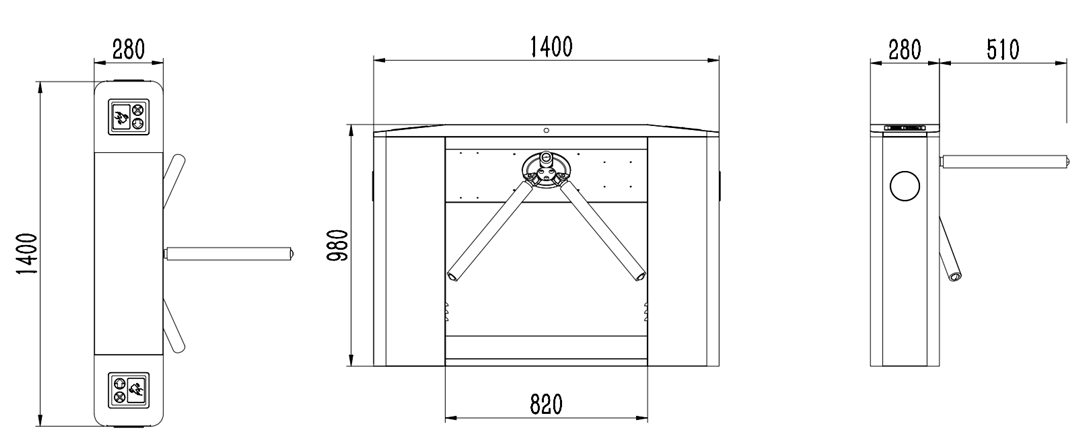 Installed at the sports club in Korea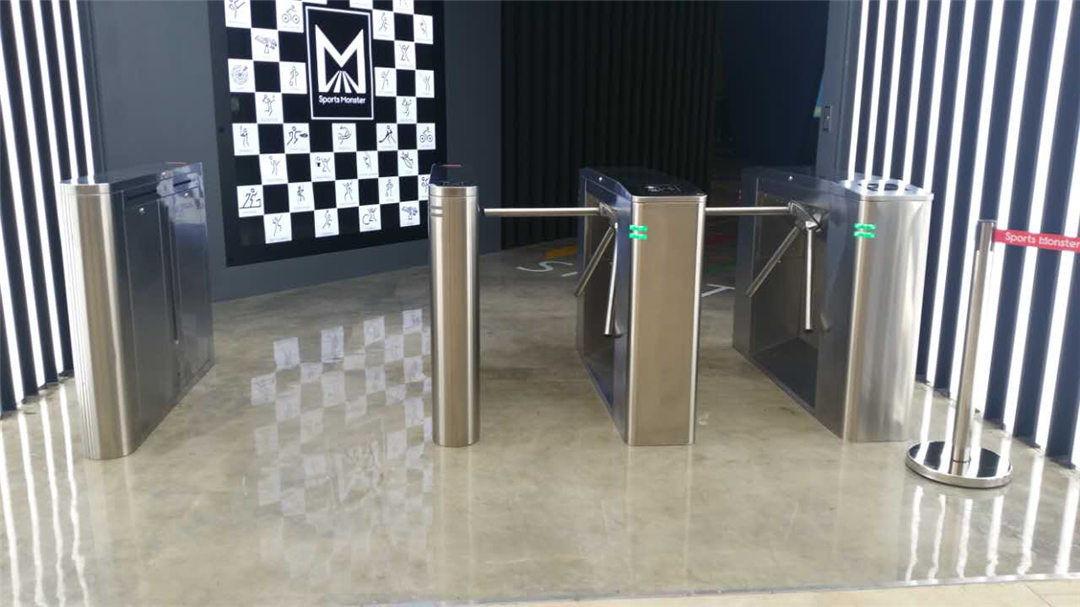 Installed in a Cartoon factory in Saudi Arabia
---
---
Write your message here and send it to us