Turboo Universe Technology Co., Ltd is a high-tech enterprise, which specializes in R&D, manufacturing, sales and services of gate automation products in China. We have been involved in gate automation since 2006.
Specialist knowledge and skills are brought to TURBOO by each member of the team, which enables TURBOO to manufacture and offer wide range of excellent gate automation from tripod turnstile, flap barrier gate, swing barrier gate, full height turnstile, blocker all kinds of auto gates etc electronic security solutions.
| | |
| --- | --- |
| Main Market | North America, South America, Western Europe, Eastern Europe, Eastern Asia, Southeast Asia, Middle East, Africa, Oceania, Worldwide Business |
| Type | Manufacturer |
| Brands | Turboo Universe |
| No. of Employees | 200~300 |
| Annual Sales | 10000000-11000000Year |
| Established | 2006 |
| Export p.c | 80% - 90% |
Our turnstiles and gates are designed to enhance security and optimize manpower at your entrance points. These systems will provide you with efficient and elegant control of individual access to your premises. They are straightforward to install, easy to understand and simple to maintain. "TURBOO" products are widely used in all kinds of places in your life factories and other fields.
Our main market share are contributed by overseas where are located in Southeast Asia, Middle East, Europe, America etc. The buyers come from more than 100 countries like Korea, Singapore, Malaysia, Indonesia, Philippines, Thailand, Vietnam, India, New Zealand, Pakistan, Saudi Arabia, U.A.E, Romania, Mexico, Canada, U.S.A., Brazil, Egypt, Malta, Australia, Italy, Costa Rica, Nigeria, England, Kenya, Bulgaria, Iran, Iraq, Lebanon, Hungary, Uruguay, Argentina, etc. Moreover, we take charge of very good market share in domestic too. With its stable and high quality products as well as timely and excellent services, TURBOO has gained very good reputation in the industry and trust among clients and partners.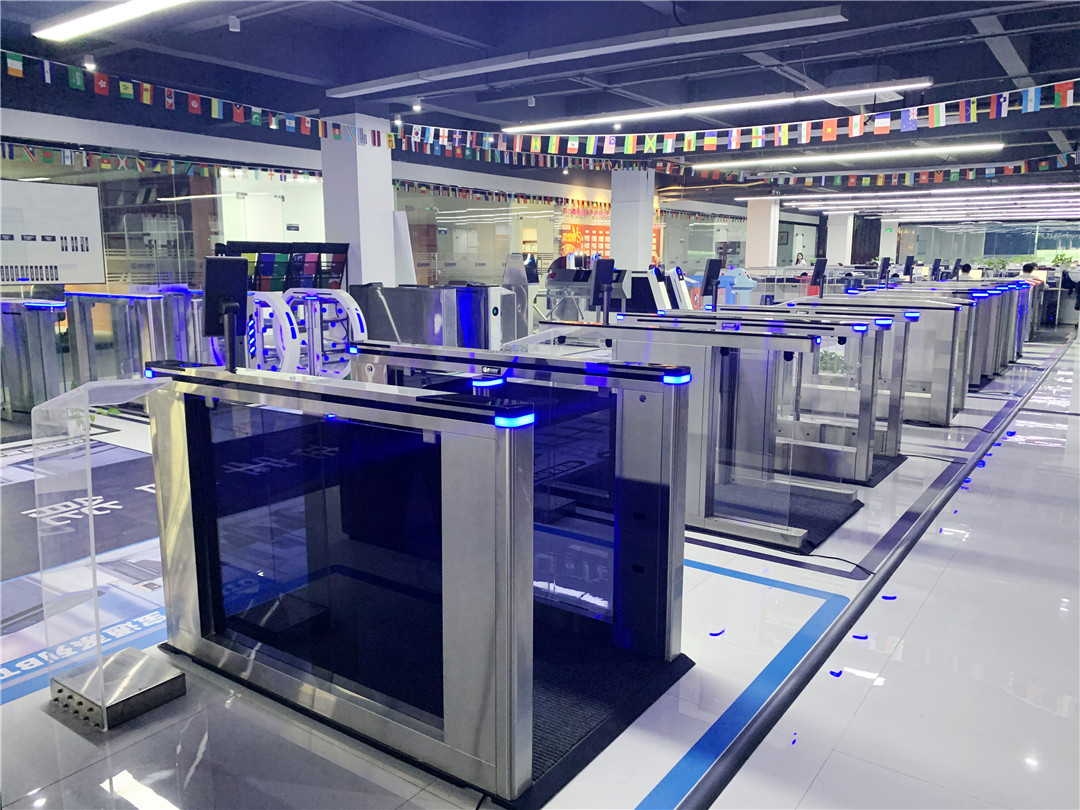 Mission: For A Safer World.
Vision: Set up an industry benchmark and become a global leading brand of intelligent access control turnstile gate.
Values: Customer first, Quality-oriented, Teamwork, Respect for individuals.
Business philosophy: An enterprise without innovation is an enterprise without a soul, an enterprise without core technology is an enterprise without a backbone, an enterprise without quality products has no future.
Talent concept: Identify with culture, have a sense of responsibility and have leadership.
Management concept: Strictness is love, looseness is harm. It's easy to go worse if without management and concern.
Service concept: Constantly exceed customer expectations, let customers become our communication ambassadors.
Quality concept: Product equals character, quality is life, quality is dignity.
Company culture: Unity of thought, unity of goal, unity of action.
Military culture: Act Now! There is no excuse.
School culture: Learning ability is productivity.
Family culture: Gratitude, Dedication, Responsibility, Care.