Cost Effective Vertical Tripod Turnstile for Government Facilities
Product Detail
Product Tags
| | |
| --- | --- |
| Model NO. | EL1288 |
| Size | 480x280x960mm |
| Material | 304 stainless steel |
| Pass Width | 550mm |
| Passing Speed | 30-45 person/min |
| Working Voltage | DC 24V |
| Input Voltage | 100V~240V |
| Communication Interface | RS485, Dry contact |
| Reliability of the mechanism | 3 million, no-fault |
| Machine core | Anti-return Tripod turnstile Machine core |
| PCB Board | Tripod turnstile drive PCB board |
| Working Environment | ≦90%, No condensation |
| User Environment | Indoors or outdoors(outdoor is optional) |
| Applications | Factory, Construction Site, Community, School, Park and Railway station, etc |
| Package Details | Packed into wooden cases, 565x365x1160mm, 53kg |
Brief introduction
The electronic tripod turnstile, which is an electric control mechanism installed in the building structure, is used to form an access control system. The rotation unit consists of three tubular arms which are positioned at 120° intervals so that when the unit is at rest ,one arm will always be in the horizontal position(Barrier position).The movement of the rotation unit can be realized by pushing arms lightly. If arm rotates more than a settled position, the elastic potential energy will drive the rotation unit to complete the whole process of rotation The electronic tripod turnstile, which has integrated the electronic and mechanical rotation, is a kind of advanced access controller. After being integrated with RFID, IC and magnetic card, it can meet various requirements of customers and therefore can be widely used in such sites as conference room, park and railway station, etc. Upgrade to full automatic tripod turnstile is optional.
Function Features
◀Standard signal input port, can be connected with most of the access control board, fingerprint device and scanner other equipment;
◀The turnstile has automatic reset function, if people swipe the authorized card, but don't pass through within the settled time, it need to swipe card again for entry;
◀Card-reading Recording function can be set
◀Automatic opening after emergency fire signal input
◀Anti following : prevent illegal passing
◀High light LED indicator , displaying passing status.
◀Normal open can be also controlled via external button or manual key unlock
◀Arm will automatically fall down when power failure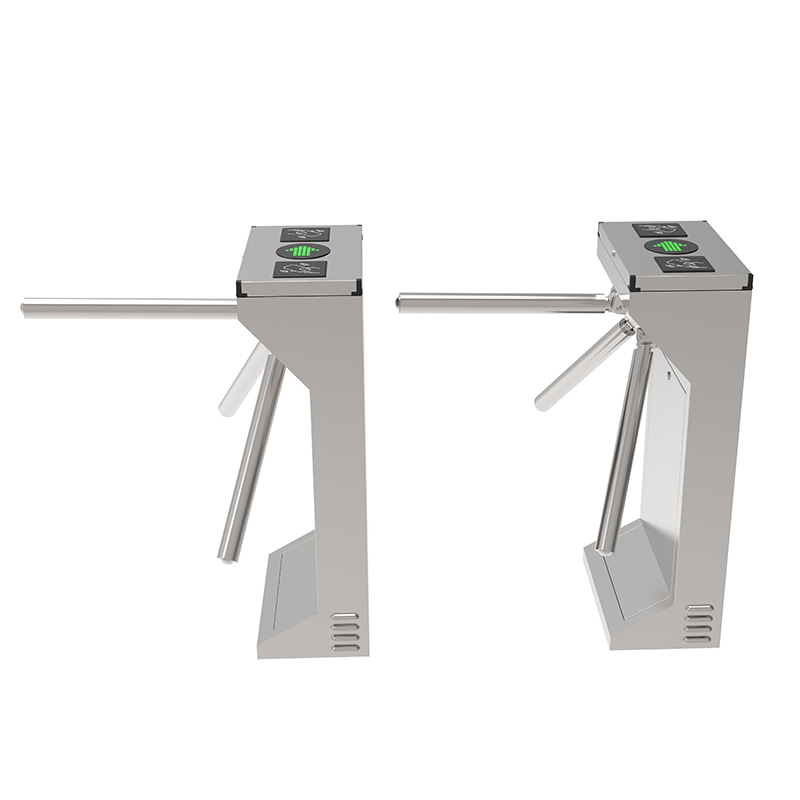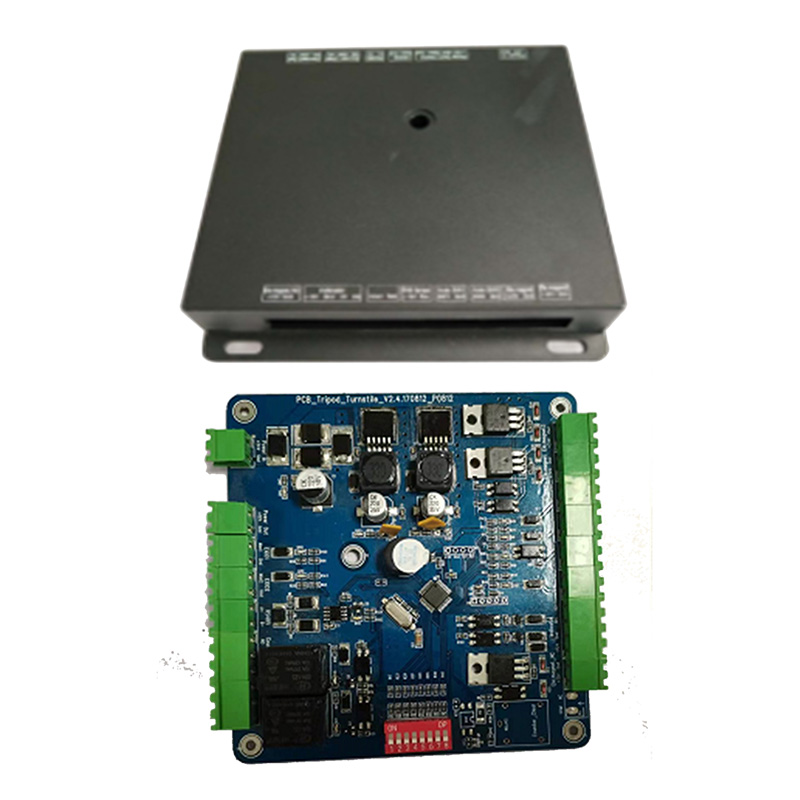 Tripod turnstile drive PCB board
Features:
1. Arrow + three-color light interface
2. Memory mode
3. Multiple traffic modes
4. Dry contact / RS485 opening
5. Support fire signal access
6. Support secondary development
Mould-made Tripod Turnstile Machine Core
Molding: Die-cast aluminum, special spraying treatment
Anti-submarine return: 6pcs gears design, unable to return after 60°rotation
Long life time: Measured 10 million times
Disadvantages: The pass width is 550mm only, can't be customized. It's not easy for pedestrians with large luggage or trolleys to pass.
Applications: Factory, Construction Site, Community, School, Park and Railway station, etc

Our vertical tripod turnstile with RFID card reader installed at the water factory in Singapore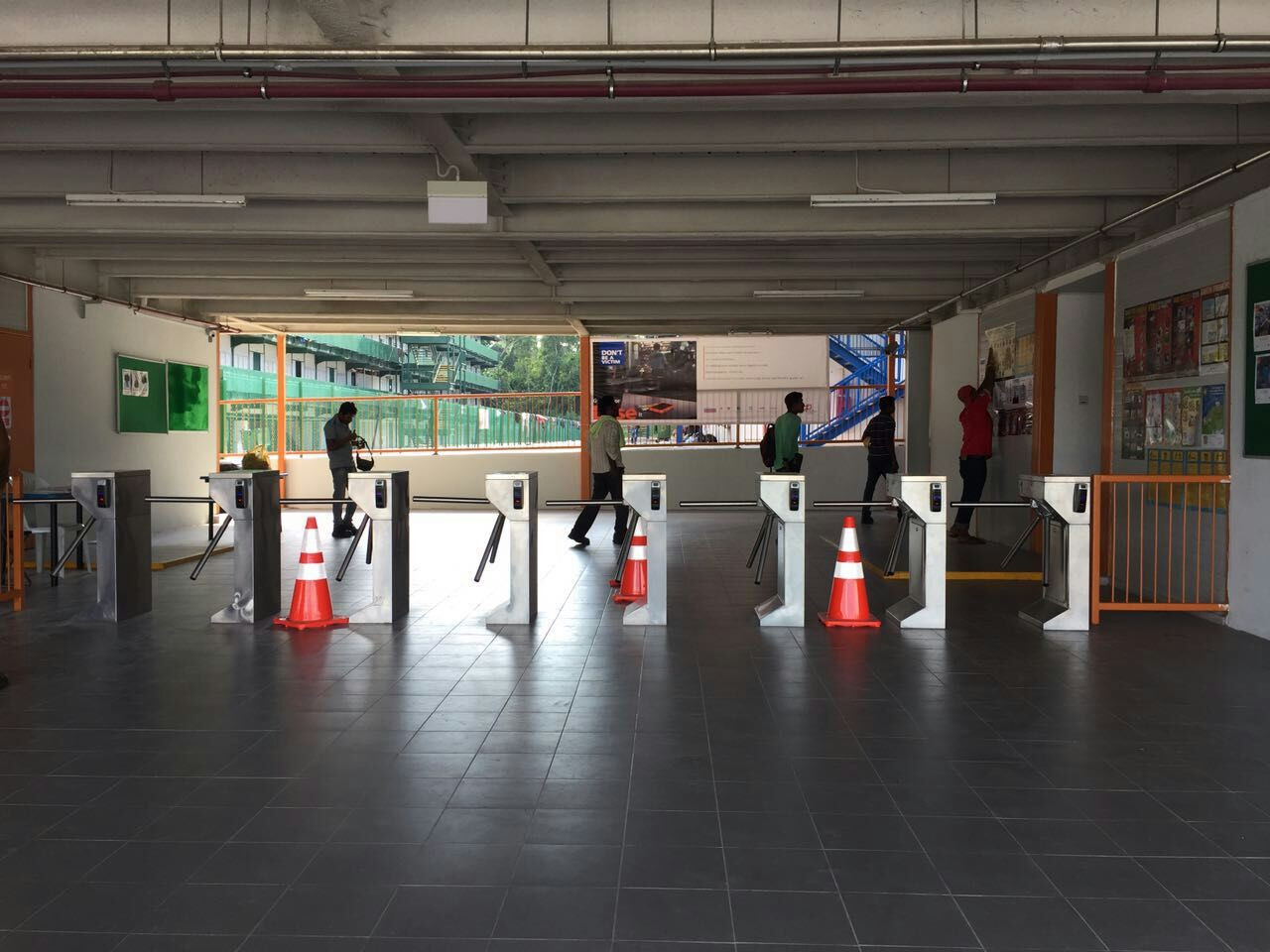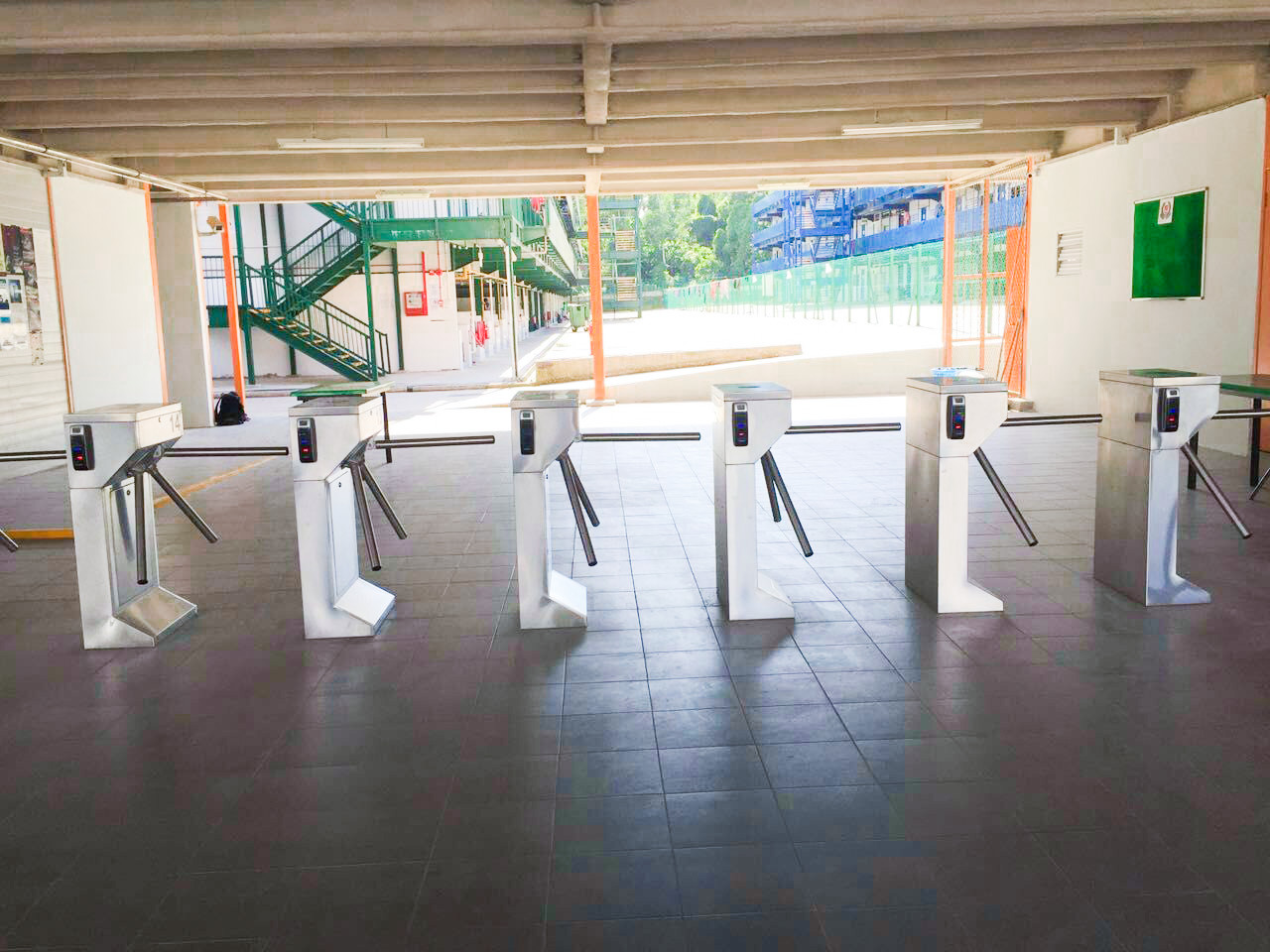 ---
Previous:
Best Price on Gym Swipe Card Entry System - Automatic Access Control Face Recognition Entrance Security Tripod Turnstile – Turboo
---
Write your message here and send it to us