China Made Top Quality Super Market Swing Barrier Turnstile
Product Detail
Product Tags
| | |
| --- | --- |
| Model NO. | H6088 |
| Material | SUS304 12mm Black marble Top cover + 10mm transparent Acrylic barrier panels with three colors Led light bar |
| Pass Width | 550mm |
| Pass Rate | 35-50 person/min |
| Working Voltage | DC 24V |
| Input Voltage | 100V~240V |
| Communication Interface | RS485, Dry contact |
| MCBF | 3 million times |
| Machine Core | Sliding Gate Turnstile Mahicne Core + Germany Belt |
| Motor | 20K 30W Sliding Gate DC Brushed motor |
| Infrared Sensor | 5 pairs |
| Working Temperature | -20℃~70℃ |
| Working Environment | Indoor only, outdoor need add canopy |
| Package Details | Packed into wooden cases, 1495x385x1180mm, 115kg/135kg |
Brief introduction
The sliding gate is a kind of bidirectional way speed access control equipment designed for places with high class security requirements. It is easy to combine IC access control, ID access control, code reader, fingerprint, face recognition and other identification devices. It realizes the intelligent and efficient management of passage.
Product structure and principle
The structure of the product is mainly composed of mechanical system and electric control system.
The mechanical system is composed of 304 stainless steel housing and machine core.
The turnstile housing is equipped with led indicator, infrared sensor and other device. The top cover material is 304 stainless steel and we can change to marble or acrylic material to satisfy with different client's demands. The core mechanism is composed of motor, position sensor, transmission, shaft.
The electric control system consists of access control system, control board, infrared sensor, direction indicator, position sensor, motor, power supply, battery and so on.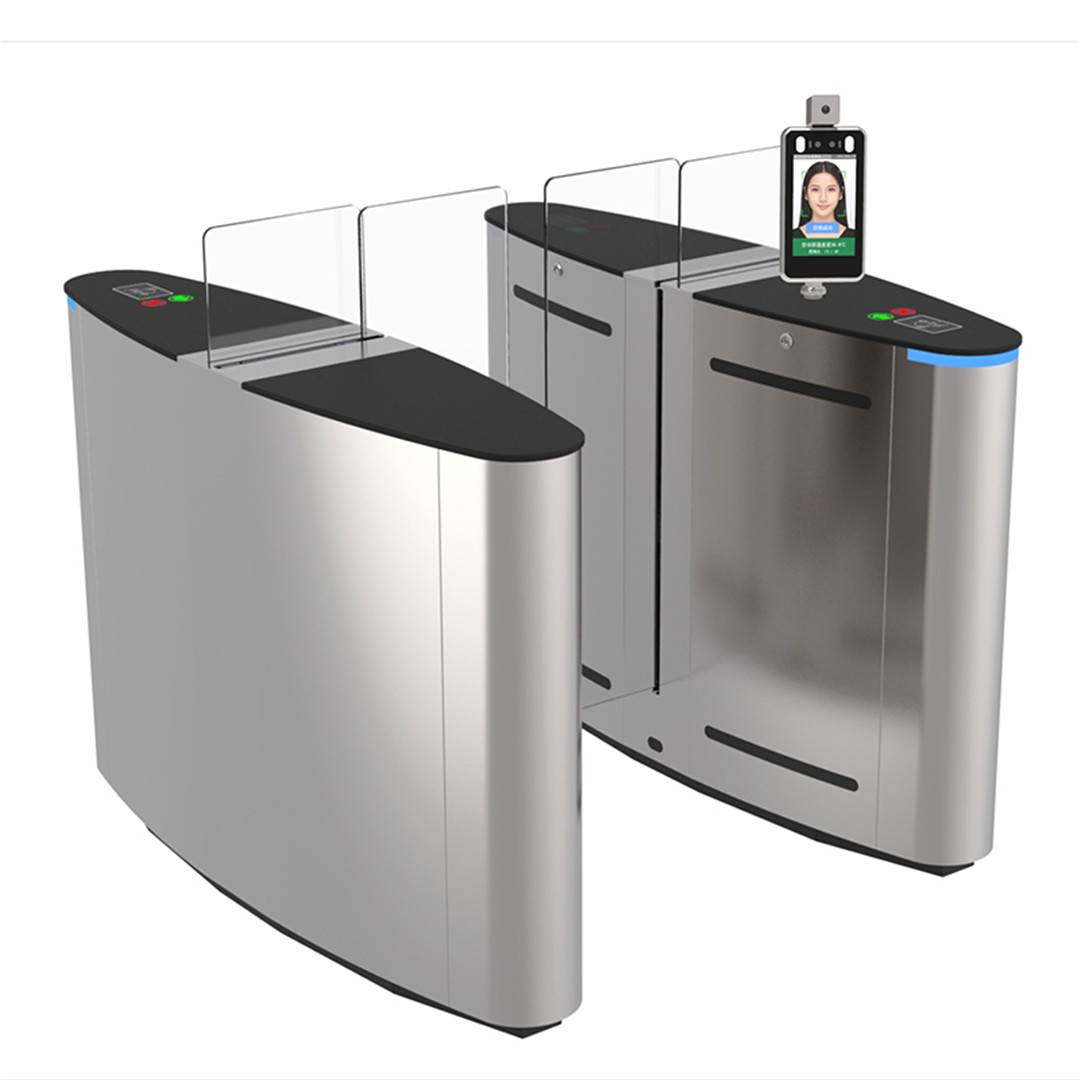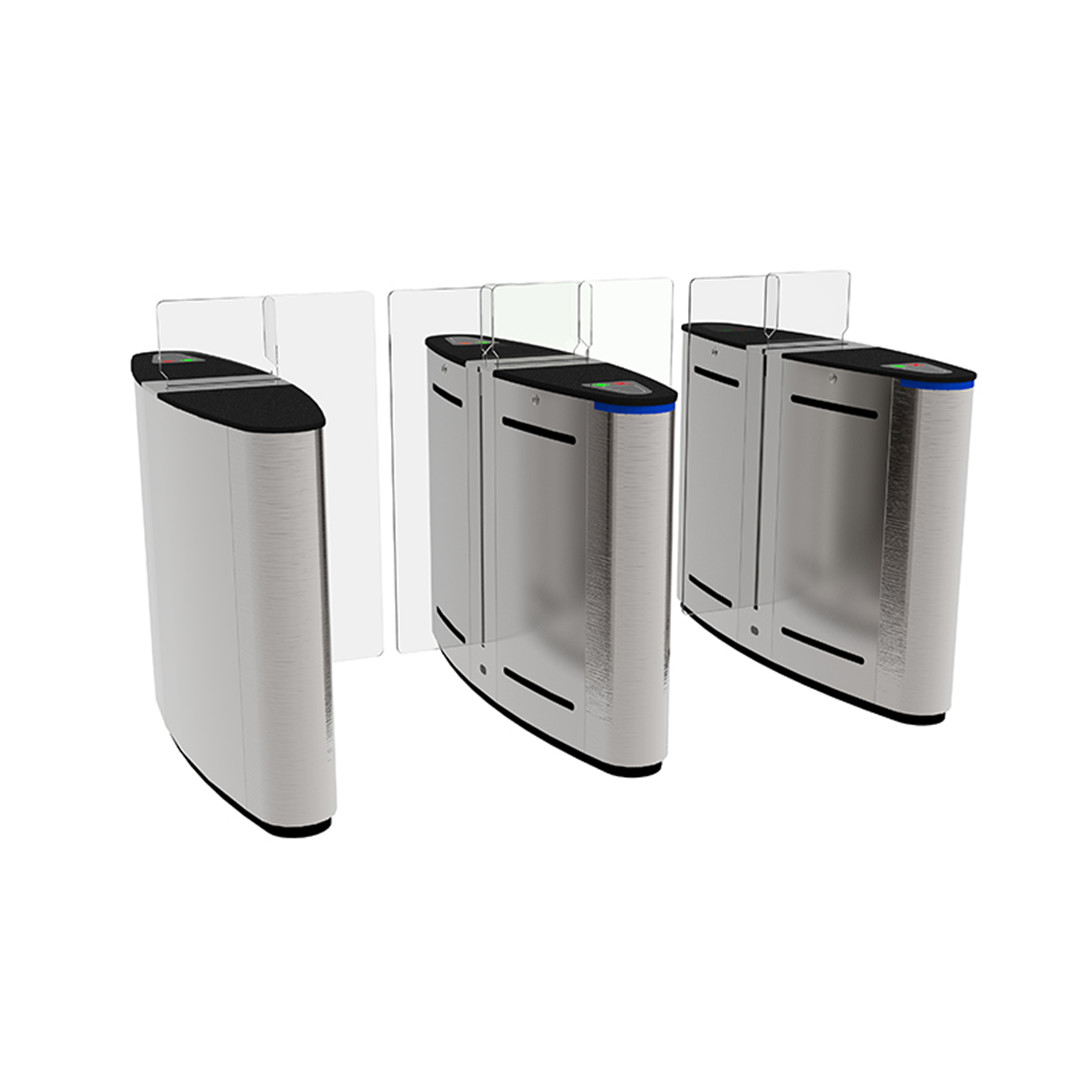 Function Features
·With zero self-test function, it is convenient for user maintenance and use
·Illegal access has alarm prompt function
·Anti-punching function, without receiving function, open signal, telescopic baffle automatically lock
·Infrared anti-clamping function, in the process of resetting of telescopic baffles, the person detects people in the channel and the baffle will automatically return to the open state
·With the automatic reset function, after the pedestrian reads the valid card, if the system is not passing within the system, the system will automatically cancel the passover of the pedestrian
·Unified standard external electrical interfaces can be mounted with a variety of card readers, and remote control and management can be implemented by managing computers
·Standard signal input port, can be connected with most of the access control board, fingerprint device and scanner other equipment
·The whole system is running smoothly and noise
·Varied pass mode can be chosen flexibly
·The turnstile has automatic reset function, if people swipe the authorized card, but don't pass through within the settled time, it need to swipe card again for entry
·Card-reading Recording function: single-directional or bi-directional access can be set by the users
·Automatic opening after emergency fire signal input
·Automatic detection, diagnosis and alarm, sound and light alarm, including trespassing alarm, anti-pinch alarm and anti-tailgating alarm
·High light LED indicator, displaying passing status
·Self diagnostic and alarm function for convenient maintenance and use
·The sliding gate will automatically open when power failure (connect 12V backup battery or super capacitor)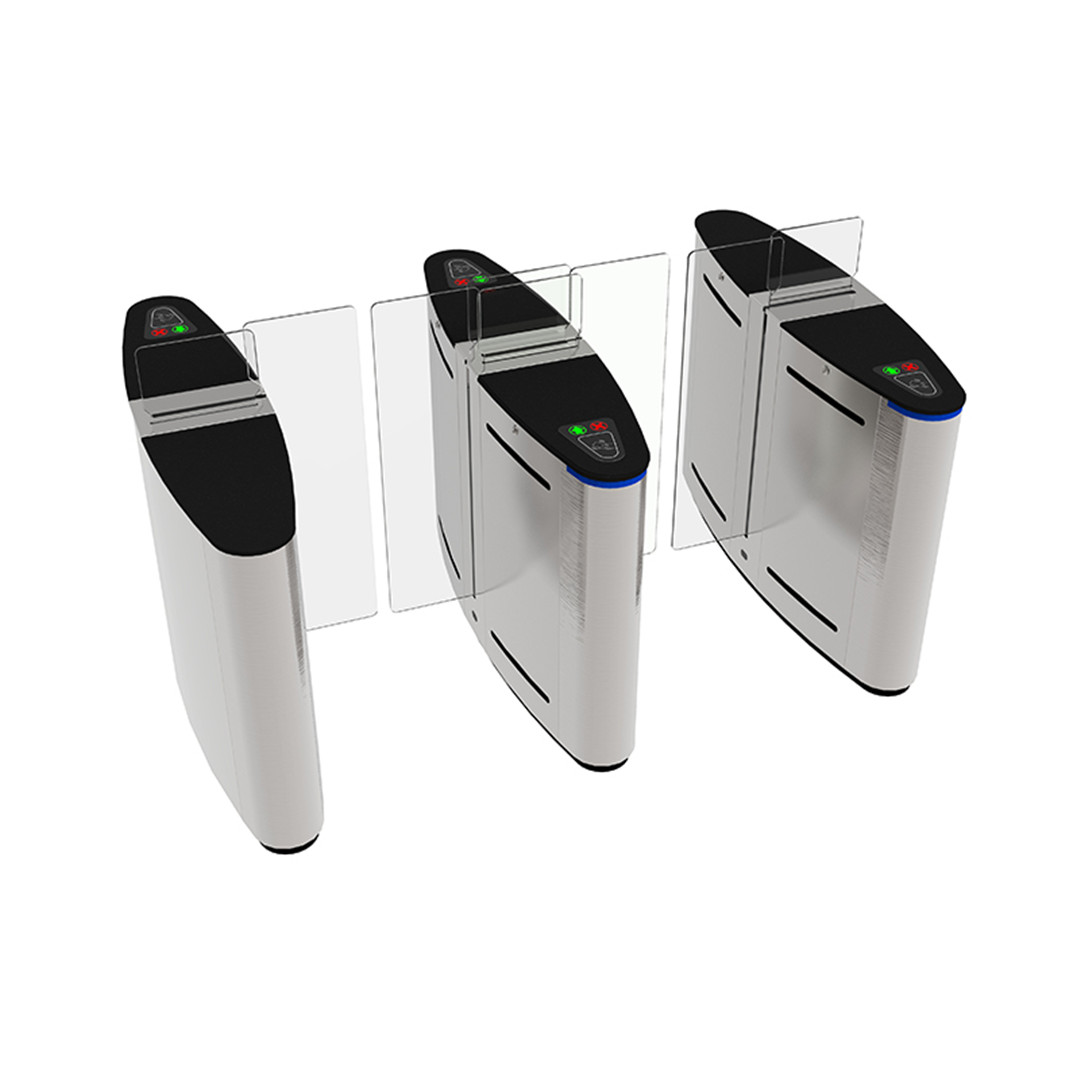 1, Use flap barrier gate control board, which is elegant with competitive price and stable function with MCBF more than 3 million times
2, DC brushed motor: Smooth operation, Small noise
3, Load capacity is normal: Acrylic panels
·Disadvantages: The passage width is small, only limited to the sites which pedestrians and the safety demand is low (if you accidentally hit someone, it will be more painful)
·Applications: Mainly used for high security indoor occasions which requested infrared anti-clamping function, such as library, store, shopping mall, community, office building, hotel, governemnt agency, airport, etc.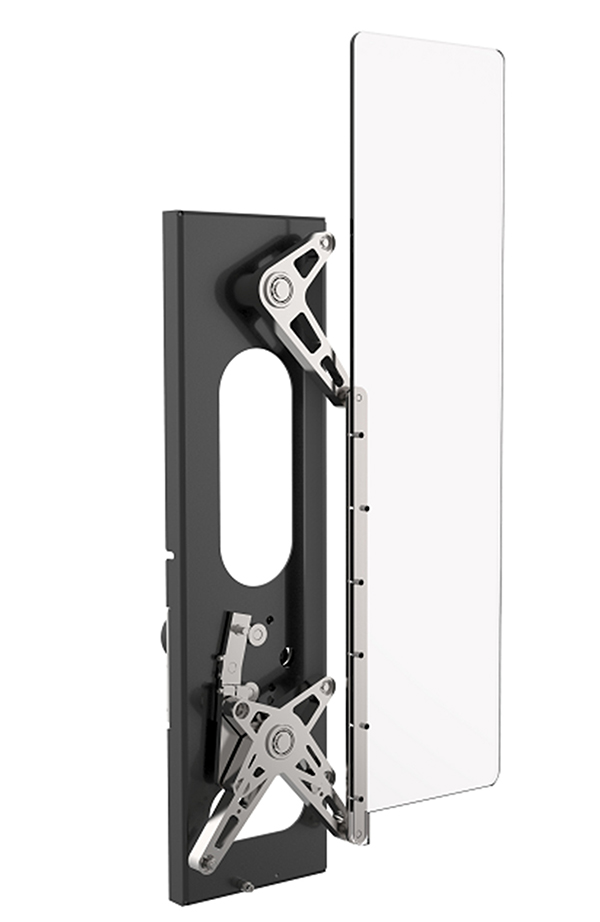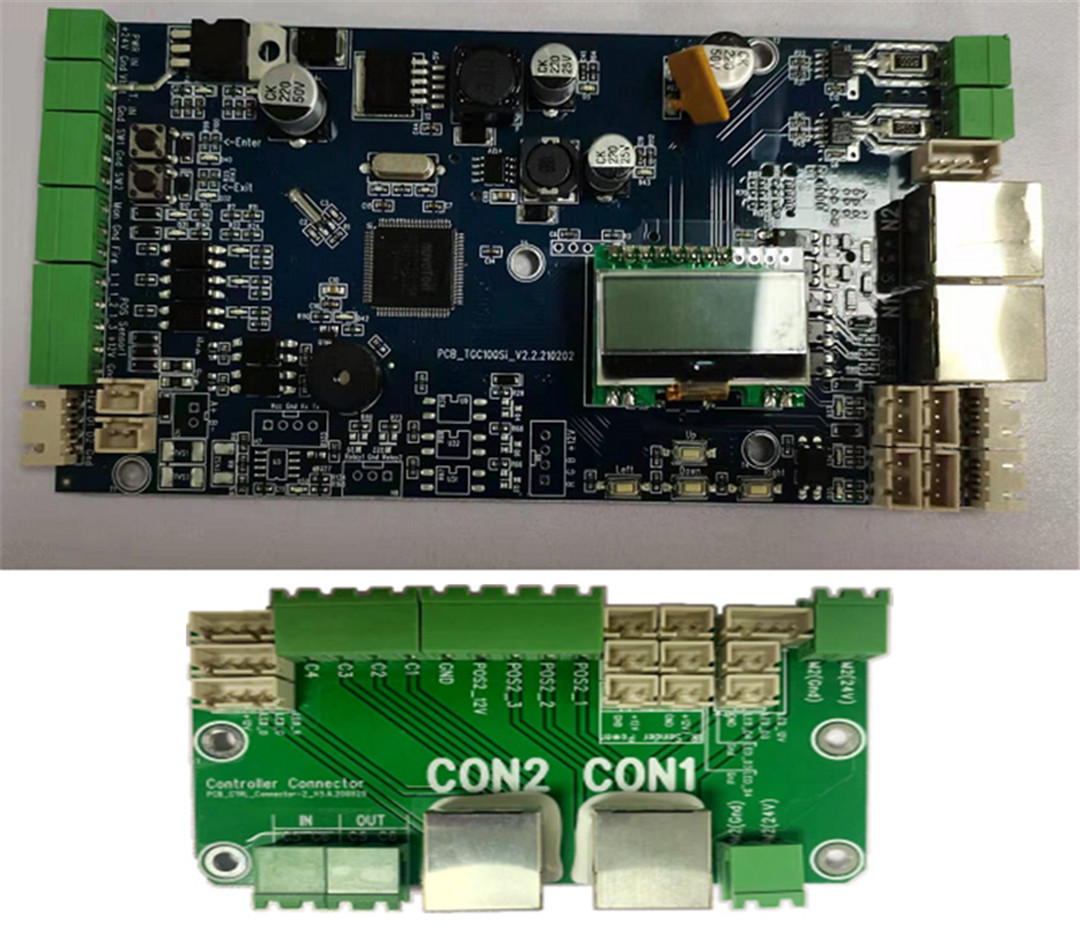 Sliding Gate Turnstile drive PCB board
1. Arrow + three-color light interface
2. Double anti-pinch function
3. Memory mode
4. Multiple traffic modes
5. Sound and light alarm
6. Dry contact / RS485 opening
7. Support fire signal access
8. LCD display
9. Support secondary development

Sliding Gate Turnstile with QR Code Reader installed in a library in Korea college
Full Height Sliding Turnstile installed in Hilton Hotel in Korea
Sliding Turnstile Gate installed in the airport in Parkistan
---
---
Write your message here and send it to us