Simple Swing Barrier Entrance Gate Access Double Channel Speed Gate for Hotel
Product Detail
Product Tags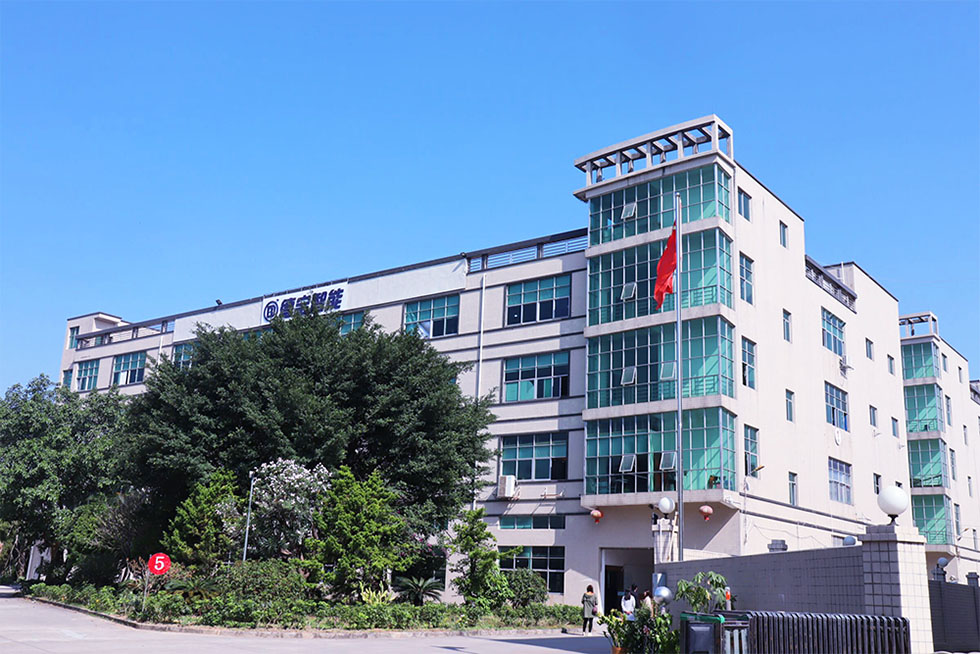 Turboo is top3 manufacturer of turnstile gate in China. We have our own factory 20000 square meters in Shenzhen city, nearly 500 square meters laboratory. There are 50+ staffs in R&D team, more 150+ patents on technical & design.
It ensures Turboo to provide high quality products and good maintain service. Turboo can provide products according to your project requirements, and the OEM ODM service is available.
In order to offer you convenience and expand our business, we also have inspectors in QC team to guarantee to supply you with our best services and products. With the corporate philosophy of "Customer is First", good quality control technology, advanced production equipment and strong R&D staff, we are able to provide our customers with high quality goods, superb solutions and affordable prices. We sincerely welcome friends from all over the world to cooperate with us on the basis of long-term mutual benefits.
| | |
| --- | --- |
| Model NO. | EF34812 |
| Size | 1500x120x980mm |
| Main Material | 2.0mm Aluminum Alloy + 10mm Transparent Acrylic Barrier Panels |
| Pass Width | 600mm |
| Pass Rate | 35-50 person/min |
| Working Voltage | DC 24V |
| Power | AC 100~240V 50/60HZ |
| Communication Interface | RS485, Dry contact |
| MCBF | 5,000,000 Cycles |
| Motor | 40:1 100W Servo brushless Speed gate motor + Clutch |
| Machine Core | Narrow type Speed gate Machine Core |
| Infrared Sensor | 4 pairs + 24 points Light curtain infrared sensors |
| Working Temperature | -20 ℃ - 70 ℃ |
| Applications | Cinemas, Commercial buldings, Shopping centers, Hotels, Clubs, Gyms, Car 4S shops, etc |
| Package Details | Packed into wooden cases, Single/Double: 1610x310x1180mm, 70kg/90kg |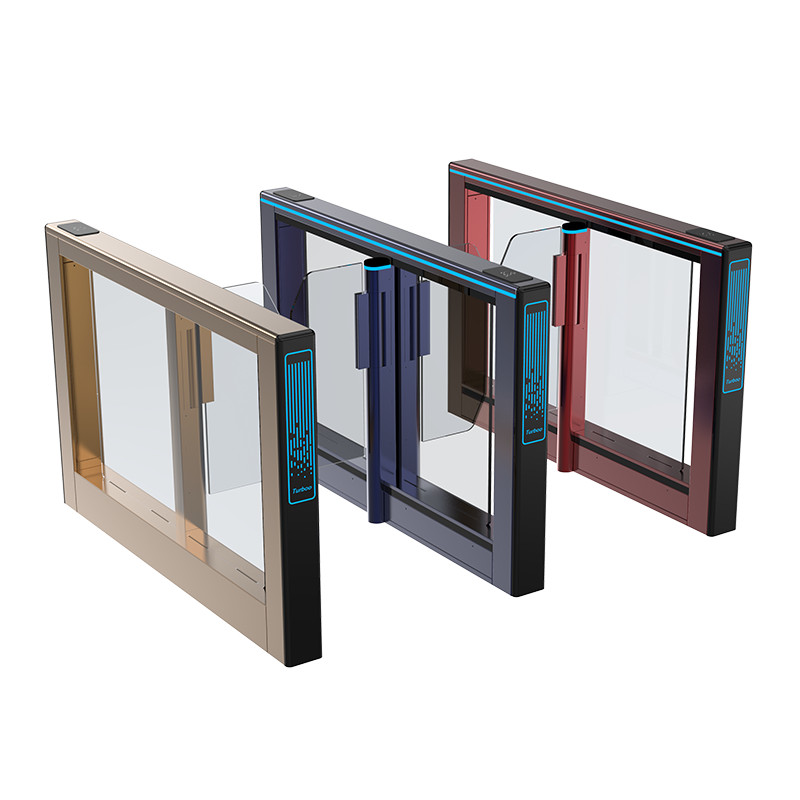 Brief introduction
The aluminum alloy speed gate is a kind of two way speed access control equipment designed for places with high class security requirements. It is easy to integrate with IC access control, ID access control, code reader, fingerprint, face recognition and other identification devices.
It realizes the intelligent and efficient management of passage. It was made of aluminum alloy with colorful anodizing process and immersive three-color magic lights, it's popular for cinemas, commercial buldings, shopping centers, hotels, clubs, gyms, car 4S shops and etc.
Function Features
·Varied pass mode can be chosen flexibly.
·Standard signal input port, can be connected with most of the access control board, fingerprint device and scanner other equipment.
·The turnstile has automatic reset function, if people swipe the authorized card, but don't pass through within the settled time, it need to swipe card again for entry.
·Card-reading recording function: single-directional or bi-directional access can be set by the users.
·Automatic opening after emergency fire signal input. ·Physical and infrared double anti pinch technology.
·Anti-tailgating control technology. ·Automatic detection, diagnosis and alarm, sound and light alarm, including trespassing alarm, anti-pinch alarm and anti-tailgating alarm.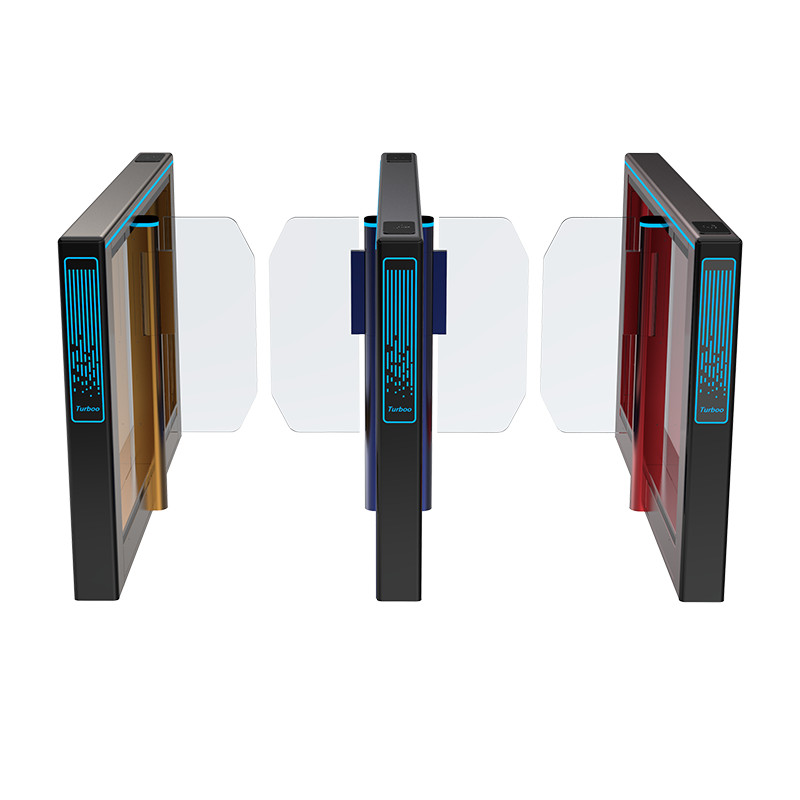 ·High light LED indicator, displaying passing status.
·Self diagnostic and alarm function for convenient maintenance and use.
·The speed gate will open automatically when power failure.
·The system has anti-collision function. When a foreign object hits the gate in an unauthorized state, and the gate movement angle reaches the value set in the menu (such as 2°), the controller will activate the brake mechanism to prevent the gate from moving and start Audible alarm. When the external force further increases, the brake controller will protect the gate from being broken. After the external force is removed, the gate will automatically reset and the system will be normal. ·With fault alarm prompt function.
The RS485 communication is used as the basis between the dual drives to exchange information and data in real time with each other. It is a high performance and high-relability field bus. Its support for distributed control or real-time control provides an effective guarantee for the communication between drives and ensures the synchronization and state unity of the gate operation.
The servo motor drive mode is full closed loop control, using a high stability encoder as the position loop input unit, and with superior proportional integral differential algorithm to ensure accurate positioning of the gate during operation, fast response, stable operation, and no jtter delay Phenomenon. when the motor is running, there is no harsh whistle, the operation is smooth and unobstructed, the torque is suitable, and the service life is long.
motor is running, there is no harsh whistle, the operation is smooth and unobstructed, the torque is suitable, and the service life is long.current, the physical anti-pinch protection function will be triggered. Coupled with the infrared anti-pinch protection function, multiple protection functions greatly reduce the occurrence of accidental injury.
With automatic reset function, after the pedestrian reads the valid card, if the pedestrian does not pass within the specifed time, the system will automatically cancel the pedestrian's permission to pass this time.
The unified standard external electrical interface can be connected to a variety of card readers, and remote control and management can be realized through the management computer.
The whole system runs smoothly and has low noise.
Aluminum alloy speed gate with anodizing process, which can display different colors, mainly used for commercial buldings, shopping centers, hotels, clubs,gyms, car 4s shops and etc.
Servo brushless Speed gate drive board
1. Arrow + three-color light interface

2. Double anti-pinch function

3. Memory mode

4. Support 13 traffic modes

5. Sound and light alarm

6. Dry contact / RS485 opening

7. Support fire signal access

8. LCD display

9. Support secondary development

10. With waterproof casing, can also protect PCB board well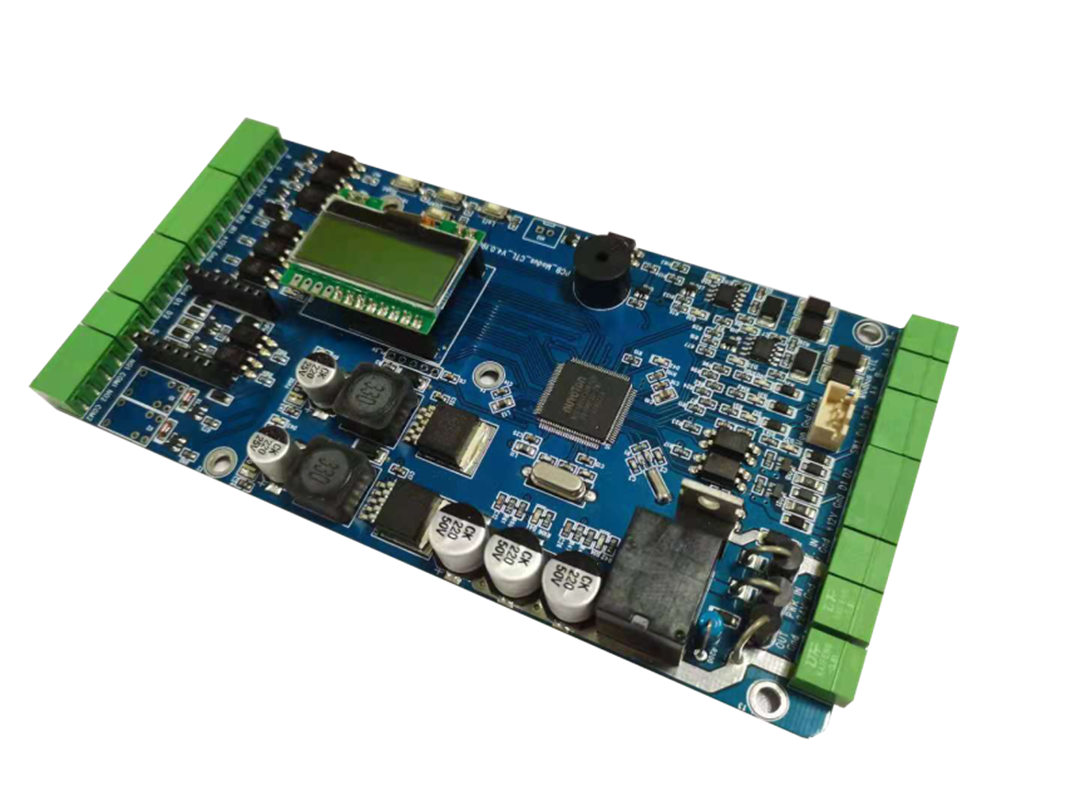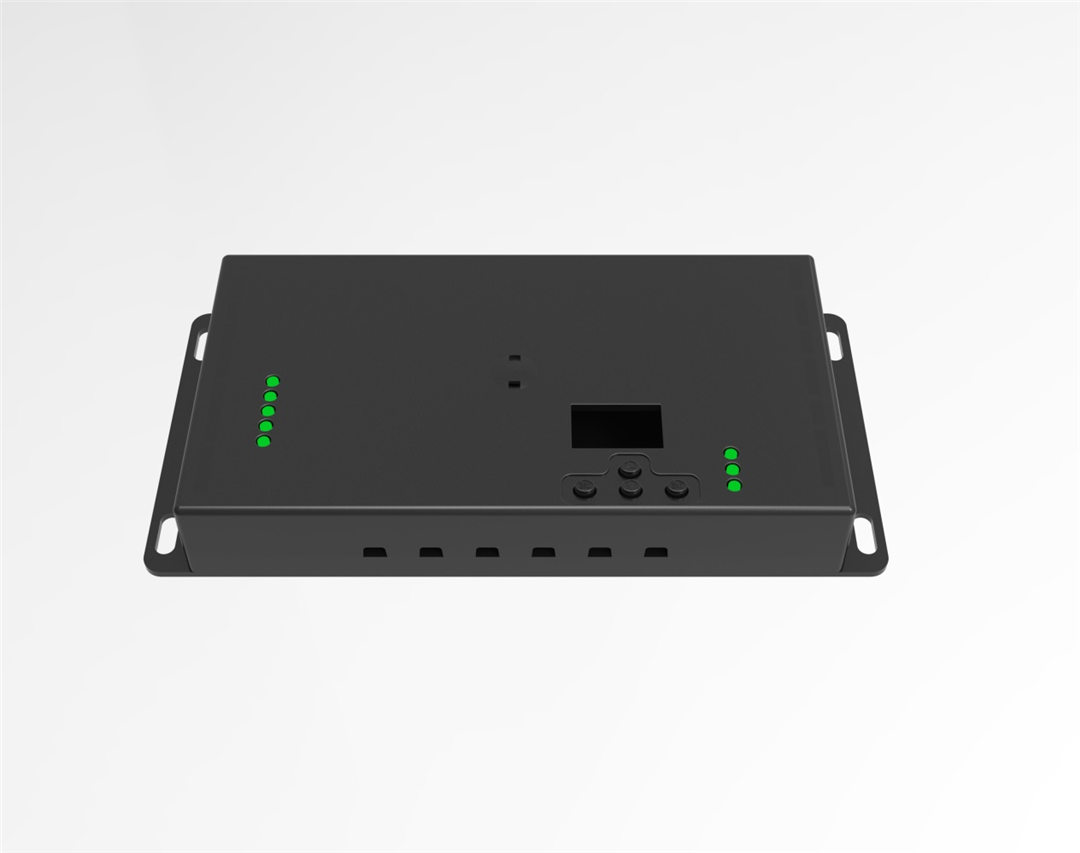 High quality durable servo motor
·Famous brand Domestic DC servo brushless motor 40:1 100W
High safety High security Infrared logic
·4 pairs Normal Button infrared sensors
·24 points Light curtain infrared sensors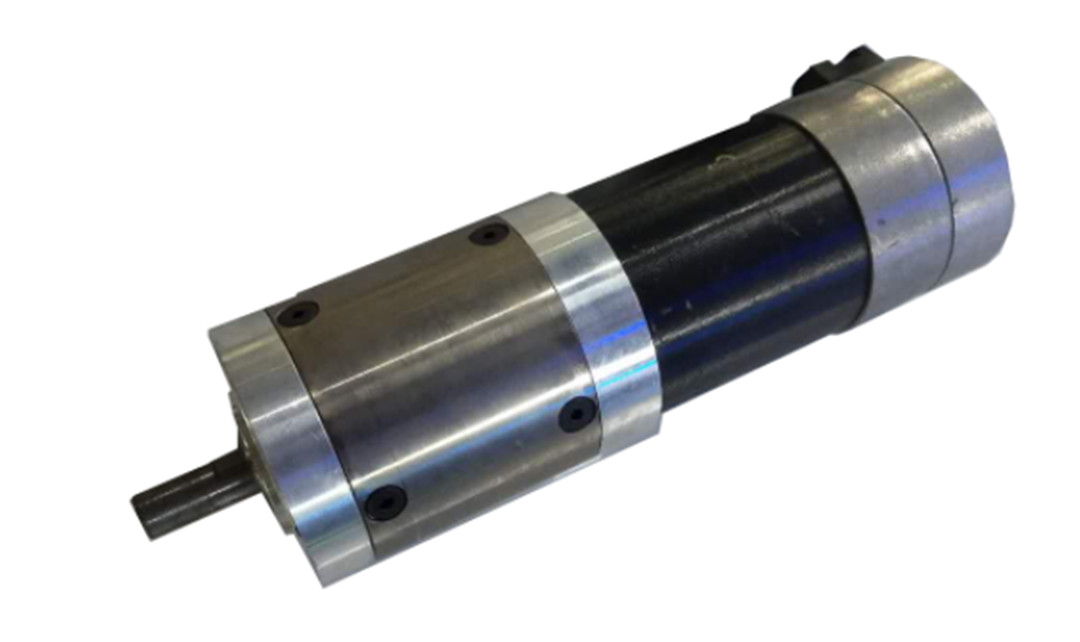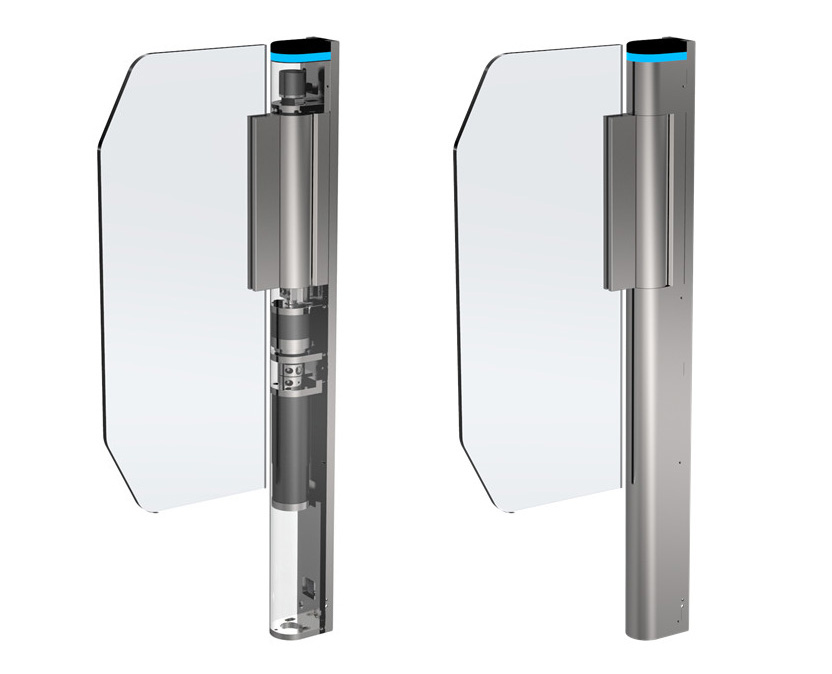 Narrow type Speed gate turnstile Machine Core
·Slender, narrow, but stable
·The main moving parts adopt the "double" fixed principle
·High demand / high quality / high stability ·Baffle clip
·Welding & screw fixing method
·New generation coupling
·Irregular shape connection & screw holding & screw fixing
·Anodizing process
·Beautiful color, bright, anti-corrosion, wear-resistant
·Concealed fixing screws ·Simple and beautiful
·With clutch, support anti-impact function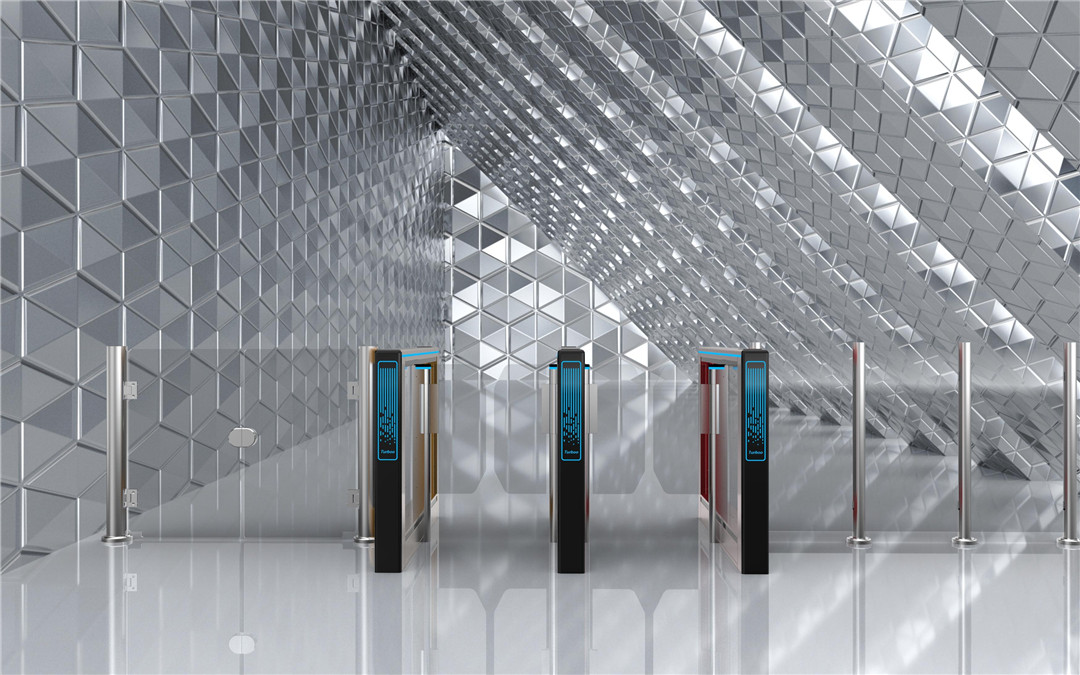 ---
---
Write your message here and send it to us